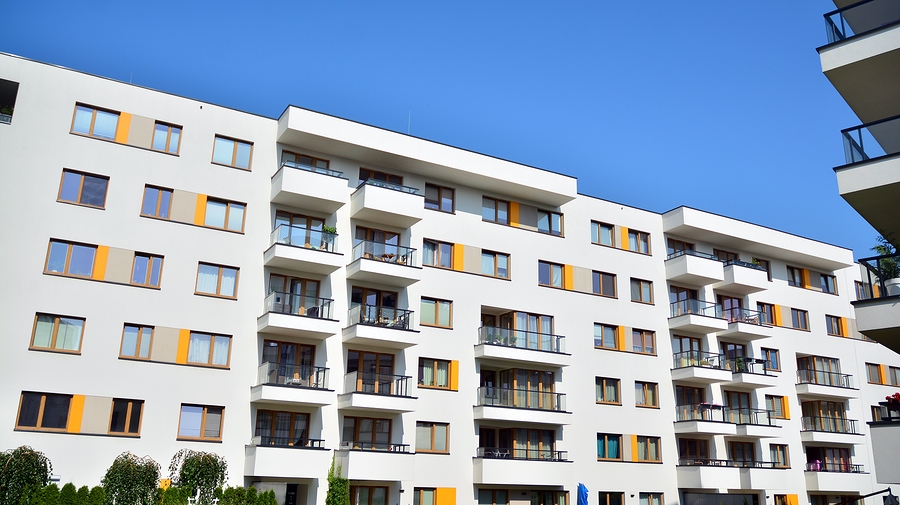 By Lee Adams, Brian Asquith and Evan Mast
March 25, 2020
Policymakers around the world are scrambling to cushion the blow of the coronavirus pandemic for affected workers and businesses. Housing policy can play a key role in mitigating the fallout. With the first of the month approaching, many laid-off workers are in danger of becoming delinquent on rents or mortgages, putting them at risk for foreclosure and eviction. The scale of the job losses may be enormous: Goldman Sachs is projecting an unprecedented 2.25 million initial claims for unemployment insurance for the week of March 16th alone, and our internal estimates are that more than 6.2 million households may soon find their housing unaffordable.[1] Helping people maintain housing stability is even more important than normal, as public health officials urge the public to stay at home in order to quash transmission of the virus.
We highlight five areas where policymakers should quickly act in order to address both current and future problems in the housing market.  The proposed policies are relatively simple to implement but could have wide and immediate economic and public health benefits.
Quickly Implement Income Support Programs. The first and simplest way to improve housing outcomes is to put money into the pockets of affected workers in the shortest time possible. There are numerous ways to do this—our colleagues at the Upjohn Institute have proposed a wide variety of policies to prop up workers. These include disaster unemployment insurance; "labor hoarding" – giving employers a 15% tax credit for maintaining at least 90% of their payroll from the previous quarter; business relief and health care-focused industrial policy; shared-work programs; and stimulus payments, such as those being currently debated in Congress that would provide unconditional relief to families below certain income targets. Most action so far has pursued direct income payments and expanded unemployment insurance, but we encourage all policymakers to use whatever means are at their disposal to keep money flowing.
Ease Rent Burdens for Tenants and Provide Mortgage Relief for Homeowners. Housing payments are many households' largest expense, and some simple measures can temporarily ease this burden. For tenants, cities and states should halt evictions—many already have. This will allow tenants to stay housed while dealing with job loss and slow-moving government assistance programs.  It has the added benefit of ensuring that people will have a safe location to shelter-in-place and slow virus transmission.  In addition, scheduled rent increases, month-to-month rent surcharges, and late fees could be waived or suspended. Similarly, homeowners could be allowed to defer mortgage, property tax, and homeowner insurance payments. The Federal Housing Financing Agency (FHFA) has already taken action on this front by allowing affected homeowners to defer their mortgage payments without a negative effect on their credit score.  This protection applies to all single-family loans backed by Fannie Mae and Freddie Mac, accounting for about 97% of U.S. mortgages. However, policymakers should continue to keep an eye out for additional problems that could emerge for affected homeowners.
Provide Relief to Landlords Who Lose Rental Income. Easing rent burdens and halting evictions will sharply reduce rental income for many landlords. These landlords will not see a similar reduction in costs, so they will likely require assistance to stay solvent.  One positive development is that the FHFA's action on mortgages for single-family homeowners applies to landlords who rent out a single-family home, providing them with some relief. In addition, as of March 23rd, FHFA announced that it will similarly allow multifamily property owners to postpone mortgage payments (provided that they agree to suspend evictions of affected tenants). We applaud both of these actions and also recommend that qualified landlords who are delaying, reducing, or eliminating rent payments be made eligible for small business loan relief. These loans will not only help landlords cover current losses, but also help to dissuade landlords from seeking restitution via legal proceedings. These loans should charge low-to-zero interest and have the option of being at least 50% convertible into grants, if a tenant is unable to pay back their rent after six months.
Provide Safe Emergency Housing for the Homeless. Properly housing people experiencing homelessness is also more important than ever during this crisis.  Traditional homeless shelters may be inadequate because they do not have enough beds to house all who need it at once, and they are also often group quarters living, which heightens the risk of virus transmission.  To provide alternative housing that does not carry this increased risk of infection, cities, states, and local nonprofits could follow the example of California, which is leasing two hotels in Oakland to provide new, less crowded shelters.  This partnership can be mutually beneficial, as hotels are currently facing historically high vacancy rates. 
Consider the Housing Construction Sector. A healthy housing construction industry is a crucial component of a healthy housing market, and the current crisis poses several risks to that industry that could have lasting repercussions.  First, financing new projects will likely become more difficult.  Second, some developers may become financially distressed, especially if shelter-in-place orders halt construction.  Third, an industry-wide slowdown could cause skilled workers to leave the construction trade, leaving a reduced labor force and driving up labor costs when the economy returns to growth.  Combined, these factors could lead the current crisis to have lasting negative effects on the amount and price of housing construction in the future. Policymakers should thus take care to consider the effect of broader legislation on the housing construction industry, in particular.
---
[1] Estimate based on unpublished calculations made by Lee Adams and Brian Pittelko, also of the Upjohn Institute.
More Upjohn Institute COVID-19 responses
Experts
---