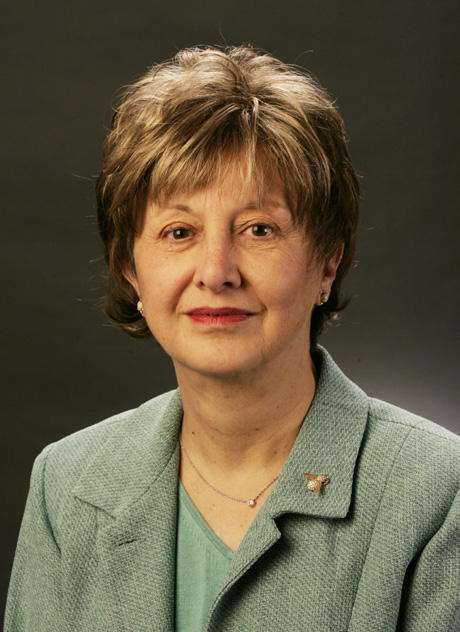 The Upjohn Institute is greatly saddened by the recent loss of Dr. Marilyn Schlack. Schlack served on the Institute's Board of Trustees since 1990, championing the Institute's growth and impact locally, nationally, and globally for over three decades. She served for many years as the Board's vice chair, a role she held until her passing.
"It was truly an honor to have Marilyn serve on our Board," said Don Parfet, Chair of the Upjohn Institute Board of Trustees. "In many ways, she was the embodiment of the Institute's work. She was thoughtful, methodical, eager to make evidence-based choices that would bring about a brighter future for all communities, and unafraid to take action when she saw a way forward for our Kalamazoo community in particular. She was a terrific leader and advocate. And I'm grateful to have known her as both a colleague and a friend."
Local economic development – particularly alleviating hardship caused by unemployment – is core to the Upjohn Institute's mission.
"We are deeply indebted to Marilyn for her years of service guiding the work of the Institute directly, and also for her unmatched commitment to our shared mission within Kalamazoo," said President Michael Horrigan. "Her exemplary vision for economic and community development will very much be missed."
Schlack earned bachelor's and master's degrees from the University of Michigan and received her doctorate in education from Western Michigan University. In 1982, she was selected as the president of Kalamazoo Valley Community College, making her the first woman to lead a Michigan higher education institution. In over 30 years at the helm of KVCC, Schlack made it a central priority to spearhead projects that would not only provide growth for the college, but also expand resources and opportunity within the region. These initiatives included establishing a downtown campus in the early 1990s; launching a health-focused campus to address the interrelated issues of mental and physical health, nutrition, and food sustainability; and committing KVCC to energy efficiency and conservation through the development of LEED buildings, use of alternative sources of energy, and implementation of a training program for wind turbine technicians.
"Marilyn was a risk-taker and the go-to person to solve a problem," said Randy Eberts, president of the Upjohn Institute from 1993-2019. "She would see a problem that no one else would tackle and find ways to make it work. I can't imagine what Kalamazoo and the greater region would be like today without Marilyn's courage to lead."
Schlack passed away on June 22, 2021 at the age of 85. Her obituary and memorial information can be found at Beltzer Life Story Funeral Home..
---