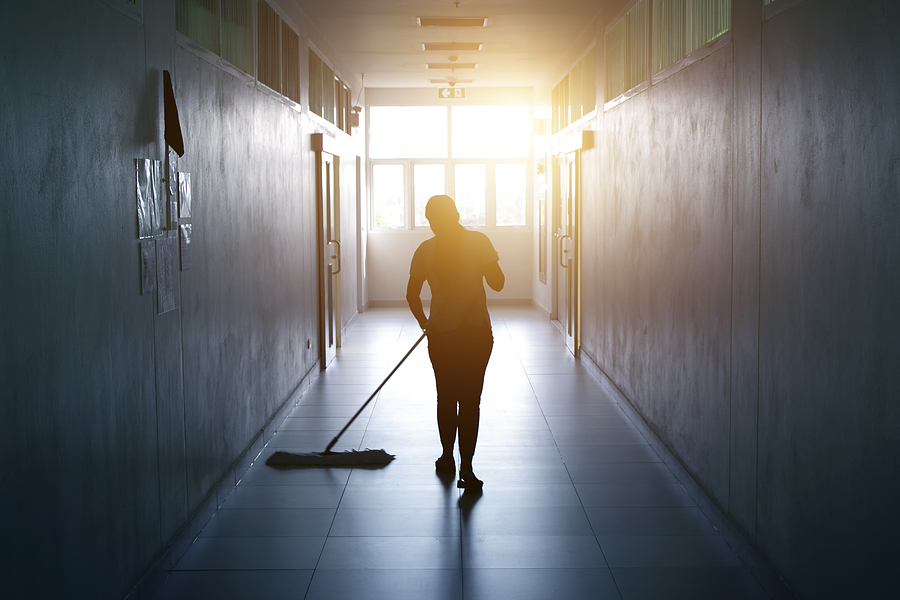 The last 40 years have seen widening wage gaps by education levels and between Black and white workers, trends only made worse by the COVID-19 pandemic. A new Upjohn Institute paper details these trends and offers options to address them.
Erica Groshen and Harry Holzer looked at U.S. wages and labor force participation since 1979, and especially since the start of the Great Recession, focusing on how changes have affected the working class of workers with a high school diploma or less. Groshen is a former Commissioner of Labor Statistics and Upjohn Institute research fellow; Holzer is a professor of public policy at Georgetown University.
The gender gap in wages between working-class men and women narrowed over this time, Groshen and Holzer found, but from men's falling wages more than from women's rising wages. Working-class women and men alike lost significant ground against college-educated workers, who made big wage gains.
Asian, Hispanic and women workers experienced strong wage gains since 2000, Black women, weaker gains. From 1979, white men saw little wage growth; black men, almost none.
In the 1980s and 1990s, many more working-class women entered the labor force. Labor force participation rates fell for working-class men, however, as millions left the labor force. Since 2000, participation rates have fallen for both working-class men and women, not even rebounding during the long recovery from the Great Recession.
Employers cut back on jobs during the Great Recession and demanded increasingly more education and skills for the remaining jobs and those created during the subsequent recovery. For many workers, less-educated men in particular, one recession seemed to extend into the next.
The COVID-19 recession looks to make existing inequalities even worse, Groshen and Holzer write. Job losses in 2020 hit less-educated workers and workers of color hardest.
Job prospects for workers get worse the longer they remain out of work. Workers lose contacts and relevant skills and potential employers lose interest.
The authors call attention to several trends contributing to rising earnings inequality. The emergence of "superstar" firms limits worker power, as does declining unionism and "fissured" workplaces that contract out tasks and functions that might once have been done in-house. None of these trends, they write, will let up without direct policy action.
To this end, they offer policy suggestions, such as strengthening community colleges and training programs and institutions such as collective bargaining that give workers a voice. Supporting workers through tax credits and subsidies for high-quality child care can also benefit low-wage workers, as do minimum wages.
Other options are geared toward employers, such as tax rewards for those who share profits with workers, and limits to employer restrictions on worker options. A final policy suggestion from Groshen — the former head of the U.S. Bureau of Labor Statistics — and Holzer is to improve labor market statistics, which they present as vital to employment decision-making in a changing economy.
The paper is titled "Labor Market Trends and Outcomes: What Has Changed since the Great Recession?"
Experts
---