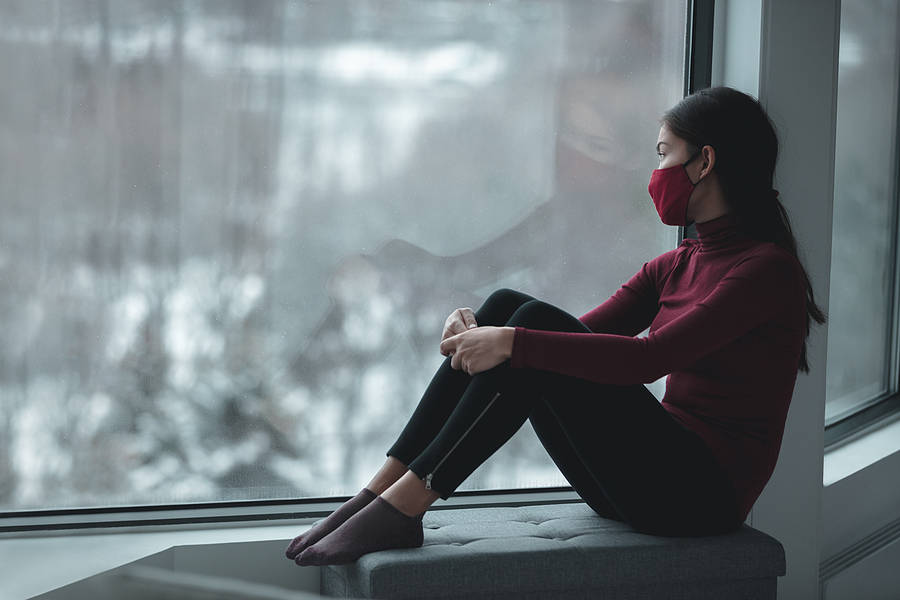 The COVID-19 pandemic pushed the youngest adults out of both work and school in a way not seen during previous recessions, new research finds.
Mark Borgschulte of the University of Illinois and Yuci Chen of the Upjohn Institute looked at "disconnected" youths, 18- to 24-year-olds who aren't employed or in school or training programs, in the United States. Disconnected youths miss out on the job skills and experience that could help them advance in careers and, over time, lose the contacts that can help them re-enter the job market.
Borgschulte and Chen found a huge increase in the disconnection rate when the pandemic hit, from around 13 percent in February 2020 to around 25 percent in April of that year. They detail their findings in an Upjohn Institute policy brief and paper, "Youth Disconnection During the COVID-19 Pandemic."
Full-time workers were the most likely in this age group to become disconnected at the start of the pandemic, and the share of youths employed full-time remained low through the summer. The share of part-time workers dipped slightly in April but soon returned to pre-pandemic levels and continued to grow.
The share of full-time workers rebounded strongly in October and returned nearly to pre-pandemic levels by December. Even with these employment gains, however, the youth disconnection rate remained high at the end of 2020.
That's largely because school enrollment started to fall in the last months of the year. While some workers, especially part-time workers, did go back to school during the pandemic, young people who were already disconnected didn't return to school in large numbers.
During the Great Recession, youths who were previously in school became more likely to remain in school as a sort of safe harbor in a difficult job market. That didn't happen during the pandemic recession. Youths who were students when surveyed in 2019 were 31 percent more likely to be disconnected when resurveyed in 2020, Borgschulte and Chen found.
While the authors focused on 2020, newly released Current Population Survey data suggest that the disconnection rates remained above 17 percent in the first three months of 2021. In March 2021, 45.7 percent of people 18 to 24 were in school, two percentage points below the corresponding months for the previous three years.
That's concerning, as other research shows long-term negative effects on the earnings of young people who enter the job market during a recession.
While the research shows the number of young people who report being in school or training programs, it doesn't show how many switched to online learning during the pandemic, or any effects of such a switch. As schooling has changed in many ways—and continues to change as the pandemic progresses—the authors caution that students may need extra support to achieve or adapt the career goals they had going into 2020.
Experts
---