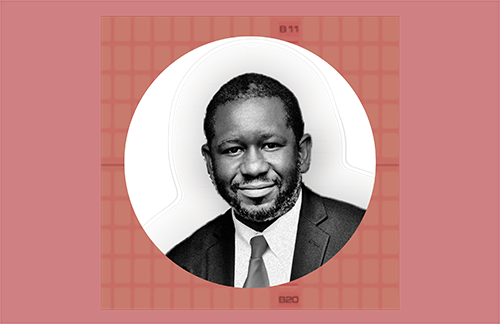 Dr. Olugbenga Ajilore serves as the senior advisor for the Office of the Under Secretary for Rural Development at the USDA. He was formerly a professor of economics at the University of Toledo and a senior economist at the Center for American Progress. Much of his research has involved studying local policies that affect economic development. He is an affiliate with the Upjohn Institute's "Promise: Investing in Community." 
Tell us about something interesting you are working on right now at the Rural Development office of the USDA.  
That would be the Rural Partners Network, which connects communities to 13 different government agencies, including the USDA. The federal government offers over 50 rural development programs of various types. But there are barriers to accessing these programs, and communities might not know which program is right for their needs. The ability to pay for the application process is another barrier—the process can be prohibitively expensive. Even if you get through that and apply successfully, can you even manage the grant? There are barriers at every part of the process of accessing programs, so we go to these communities and evaluate what their needs are and connect them to appropriate programs.  
What can researchers do to better communicate findings with policymakers, and to better work with policymakers in general?  
Understand what your results are saying and how they can be used. Part of understanding what your work is saying is understanding who you are serving. For example, the idea that "economic development policy is all about jobs" may make sense in a place where you have running water, but it's narrow in scope versus thinking about economic development as place-making. When you talk about place-making, you want a community that's livable, with quality housing, clean water, good schools, and roads. You need to think about economic development holistically.  
You also need to consider the history of communities you are researching to understand why they are disadvantaged. This is where acknowledgment of structural racism comes in. If you don't acknowledge that history, you might just say that certain communities don't want government help. Yeah, they don't want it because 60 years ago the federal government built a road right through their community and destroyed it. In cases like this, it's not an access or knowledge issue that keeps communities from accessing programs, it's a trust issue. Other communities may not know about the help available to them. That might be a knowledge issue. Researchers need to understand the history of these communities so they can tailor their solutions properly.  
How did you become interested in rural issues?  
When I got to the Center for American Progress in August 2018, we were trying to figure out how to reach Trump voters, and trying also to understand why democrats lost the Midwest. We talk about rural America, but that's kind of a misnomer, to the point that we don't even know what it is. You can't just say "rural America" because it doesn't tell you about that place. So, first, you have to redefine rural America. You have the Black Belt, the colonias, the Great Plains, tribal communities with their own sovereign governments, and so on. There are certain similar patterns that cause problems across different rural communities. For example, the lack of public services, or companies that turn areas into monopsonies or "company towns" to lower costs. But if we can understand the diversity of these different communities, then we will be better able to target our solutions to their problems. 
To read more, please check out the rest of our latest report: https://www.upjohn.org/major-initiatives/promise-investing-community/about-initiative/annual-reports.