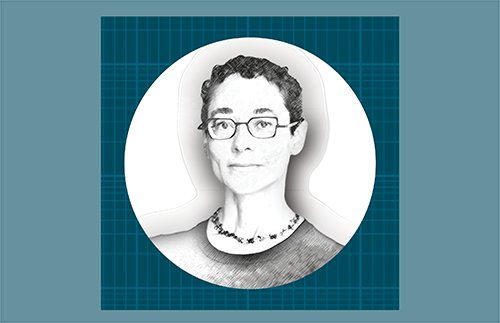 Lisa-Nicolle (Nicky) Grist has spent her career as a researcher and administrator doing work to strengthen local communities. She currently serves as the chief of research, evaluation, and finance at the Cities for Financial Empowerment Fund. She previously served as the senior director of evaluation for the National Urban League. Prior to that, she spent 14 years as a nonprofit executive director at both a community-based housing counseling agency and a national social policy advocacy organization. 
How do you see parts of your work intersecting with our place-based initiative at Upjohn, with its focus on local college scholarship, and workforce development programs? 
At the Cities for Financial Empowerment Fund, our primary constituents are local governments. They obviously have a very place-based perspective, but the services and strategies we help them with focus more on individuals and households. To me, the intersection is in the hypothesis that the financial stability of individuals and households is necessary for community stability. The hope is that increasing financial empowerment for individuals and households will increase a community's resilience to economic shocks. We are also looking at ways in which financial empowerment can support college access. The place-based scholarships are an interesting topic to us. We are looking into whether students are savvy in the way they use scholarship money, and whether we can help students better understand how to make financial decisions around college-going with the aid they are getting. 
What is something interesting that you are working on right now? 
Several years ago, our CEO coined the term "supervitamin effect" to describe the effect that financial empowerment can have on public programs. The idea behind the concept is that increasing financial stability for individuals can help them succeed in other aspects of their lives, and this helps public programs function more efficiently. We are trying to demonstrate how local financial counselling programs can have this effect. We have 30 different localities that offer free professional financial counseling as a public service, and we are working with them to study the effects of these programs. For example, we are looking at whether financial counseling can help workforce programs connect people with better jobs or encourage them to stay a little longer in their current jobs, so that they don't accept a new job that does not earn enough for them to pay their bills.  
So, your organization works in conjunction with local government to administer these programs? 
We provide grants to local governments to get these programs off the ground, as well as technical assistance to help cities either replicate a program model or create their own strategies. We don't provide long-term funding, it's very much just a seed grant. We then help local governments create program sustainability plans to include in their budgets. 
How did you become interested in place-based issues personally? 
My early interest was in affordable housing and community development. I think my interest came from a personal idea that having a home that feels like a good base is a foundation for the rest of your life. I really wanted to help people have that foundation. Having a community that feels like a solid base is an extension of the idea. My work in financial empowerment came out of work I previously did that focused on affordable housing in New York City. It was a natural transition. Rent or mortgage is somebody's biggest expense, so the more you talk to people about housing, the more you end up talking to them about money.  
To read more, please check out the rest of our latest report: https://www.upjohn.org/major-initiatives/promise-investing-community/about-initiative/annual-reports.