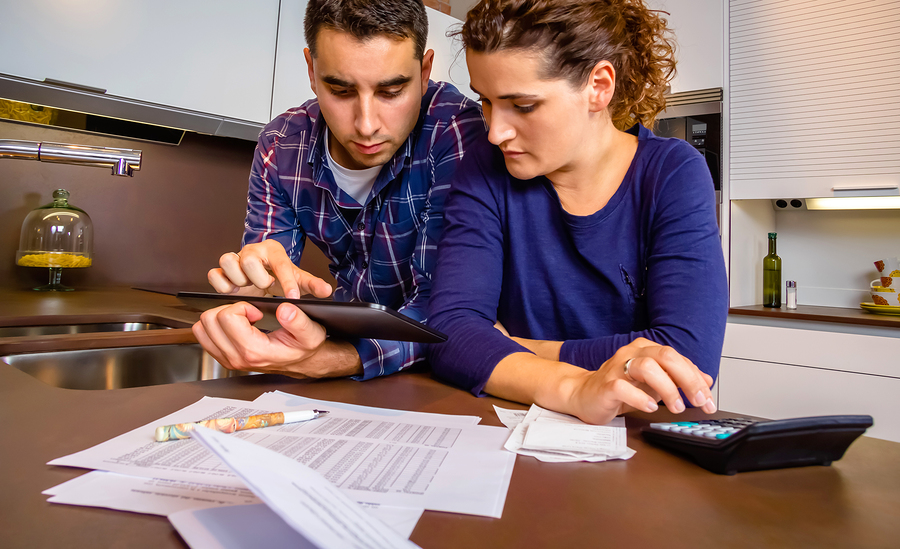 April 6, 2020
The CARES Act provides federal student loan debt relief but has a blind spot for borrowers with private student loans. Low-income, racial minority, and first-generation students disproportionately borrow from private lenders. The complete lack of private student loan debt relief in the CARES Act works against its great intentions—to support Americans in need as COVID-19 pushes the country into economic crisis.
The CARES Act offers relief for those with public (federally-held) student loan debt primarily by suspending payments on many types of federal student loans until September 30th. The CARES Act also suspends interest on federal loan balances, temporarily halts wage and income garnishment, and counts the periods of these suspensions as progress towards eventual forgiveness for those enrolled in the Public Service Loan Forgiveness (PSLF) program. Despite generous support and protections for those with federal student loans, there are zero protections for those with private student loans.
The Federal Reserve reports that the total outstanding balance of private student loan debt is $123 billion, or about 8 percent of the $1.5 trillion in overall student loan debt. The majority of private student loan debt—88 percent—is from undergraduate loans, not from graduate school. In comparison, a much smaller share of federal student loans, about 64 percent, are from undergraduate education. Therefore, policies aimed at easing private loan repayment would be less likely to benefit high earners with graduate degrees and more employment stability, a common concern regarding fairness.
While there certainly are exceptions, private student loans usually have higher interest rates than do federal loans. Federal interest rates for recent undergraduate loans are capped at 4.5 percent, but private loan interest rates can reach as high as 14 percent. The Baccalaureate and Beyond reports that during the 2016-2017 school year about one in six respondents with student loan debt had private student loans, paying on average $387 monthly to service this private debt. More specifically, for borrowers with both  public and private student debt the total monthly payments reached $583, with private loan debt accounting for nearly two-thirds ($374) of the total. Therefore, for the 70 percent of borrowers with private loan debt who carry both types, only about one-third of their monthly student loan repayments, on average, will be suspended under the CARES Act. While the new law is generous, borrowers with private loans could thus benefit from additional relief: money put back into borrowers' pockets during this pandemic would prop up overall consumer spending, paying of rent or mortgages, and buying of groceries.
Private student loan debt is especially common among students who attended for-profit institutions, and many of these students are women, people of color, and/or low-income. Individuals who attended for-profit institutions are more likely to be unemployed; those who are employed earn about 11 percent less than those who attended non-profit institutions. When taken together, many with private student loan debt are already systemically, socially, and economically disadvantaged. As we enter a period with unemployment levels that could rival the Great Depression—in the last week of March, 6.6 million Americans filed for unemployment benefits—ignoring private loan debt may hurt the people most in need of assistance.
Private loans also offer borrowers significantly weaker protections than federal loans. Most borrowers with federal loans can enter into an income-driven repayment plan that adjusts borrowers' monthly repayment to match their income. Private loans do not offer this explicit safety net, although some do allow extending grace periods and loan modifications. Given the difficulty in discharging student loan debt via bankruptcy, especially for less-advantaged individuals, private lenders may be unwilling to make extreme modifications to loan terms for those who need relief the most.
We believe that, in these unique times, Congress should take up private student loan relief. Previous attempts to cancel up to $10,000 in federal and private debt have failed, but immediate private student debt relief need not be so extreme. Congress could simply mandate that private student loan debt receive the same terms as federal loan debt: a suspension of collections and interest accrual until a specified date. Doing so would keep hundreds of dollars per month in the pockets of Americans who may most need it, and still provide eventual returns to the private lenders. The federal government could even guarantee eventual loan payments to those providers. Such a move is consistent with the Making Home Affordable bailout plan in which the federal government worked with private lenders (including many financial institutions that also disburse student loans today) to help homeowners delay or refinance their mortgage payments in the wake of the Great Recession.
We implore policymakers across the political spectrum to consider the viability of providing relief to all student borrowers by treating federal and private student debt the same. Simply stated, borrowers with private student loans are going to need help.
Daniel A. Collier, Ph.D., Research Fellow at the W. E. Upjohn Institute for Employment Research
Chris Marsicano, Ph.D., Assistant Professor at Davidson College
Dan Fitzpatrick, Ph.D., Research and Assessment Specialist, LSA Opportunity Hub at University of Michigan
More

COVID

-19 crisis coverage
---