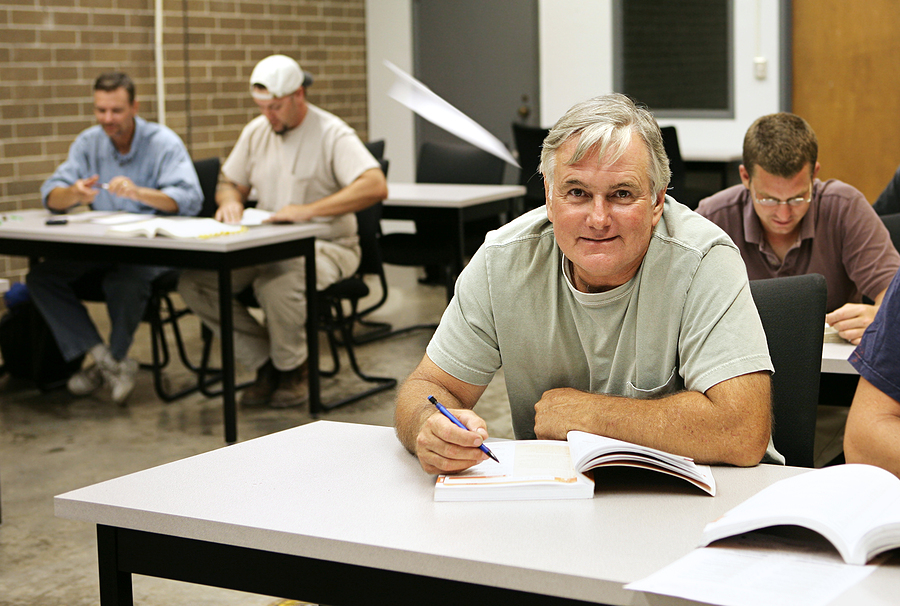 by Kyle Huisman and Kathleen Bolter
The Michigan Reconnect program, launched in early 2021, seeks to connect prospective adult learners with suitable career pathways by offering free in-district tuition at a state community college.  As such, Michigan Reconnect has been making strides toward providing individuals aged 25 and above, possessing a high school diploma or GED, with the opportunity to pursue an associate degree or Pell-eligible skill certificate. The program's goal is to increase the percentage of Michigan residents with postsecondary credentials, thus fostering a more skilled and competitive workforce.
Our research on the Michigan Reconnect program has found that its impact varies significantly across the state. Counties that have well-funded and highly attended community college districts, as well as those with existing local tuition-free college "Promise" programs, have experienced higher application rates. However, some regions of the state still face challenges in achieving equitable application rates.
In light of these findings, our policy paper suggests five potential policy changes that the state of Michigan could implement to address the unequal uptake in applications and further enhance the effectiveness of the Michigan Reconnect program:
1. Extend tuition coverage to any community college. One proposed strategy involves extending tuition coverage to any community college in the state, regardless of the student's home county. By doing so, eligible residents would have the freedom to choose from a broader array of educational institutions, thereby increasing their access to higher education.
2. Partner with four-year institutions. To provide more opportunities for Reconnect students in underserved regions of the state, our policy paper recommends that the program partner with four-year institutions to offer tuition-free or reduced-cost two-year-degree options. For students in areas that offer only limited community college resources, such a collaboration could smooth the path to a seamless transition into higher education.
3. Research low uptake and enrollment barriers. To better understand and address the reasons for low application rates by adult learners at certain community colleges, including nontuition costs and prior student debt, the paper proposes that in-depth research be conducted to identify barriers to enrollment. Gaining insight into these challenges can facilitate the development of targeted solutions.
4. Invest in Reconnect Navigators and student support services. The paper highlights the importance of investing in additional Reconnect "Navigators," who assist students online, as well as student support services, particularly at institutions with fewer resources. These caseworkers provide crucial guidance and assistance to applicants throughout the college enrollment and career planning process, including with applications for federal student aid.
5. Strengthen community engagement. Establishing a deepening engagement with the local community, including businesses, can serve as a means to create pathways to community college and enhance student outcomes. By fostering collaboration between educational institutions and local businesses, the Michigan Reconnect program can better align curricula with workforce demands, leading to more successful transitions into the job market for graduates.
The findings and recommendations presented in this paper reflect a commitment to creating a more inclusive and accessible higher education landscape in Michigan. By addressing disparities in application rates and by supporting students' educational journeys, the state can continue to build a skilled workforce and drive economic growth.
The Michigan Reconnect program has already made significant strides in expanding educational opportunities for adult learners. By adopting these policy changes, the state can further unlock the potential of its residents and continue to invest in the future success of its workforce.
For more information about the Michigan Reconnect program and the policy recommendations discussed in the paper, please refer to the original research publication, available here.
---