June 5, 2020
In the aftermath of the killing of George Floyd in Minneapolis on May 25th—that fateful span of 8 minutes and 46 seconds that is so painful to watch or accept—the emotions being felt across this country are hard to describe in words.  But it is words we need, and with the lack of an empathetic conversation at the highest levels of our government, it is left to everyone in our community—and in each community across the country—to start, renew and continue the dialog around how racism affects us all, and most especially, African Americans. I join the chorus of others who condemn all violence and focus on the underlying problems, namely systemic racism.  As a white man, I know I need to continue to learn from others and seek opportunities to better understand and be accountable to people of color. It is very important to me to be open to the experiences of others with a sense of true humility and commitment.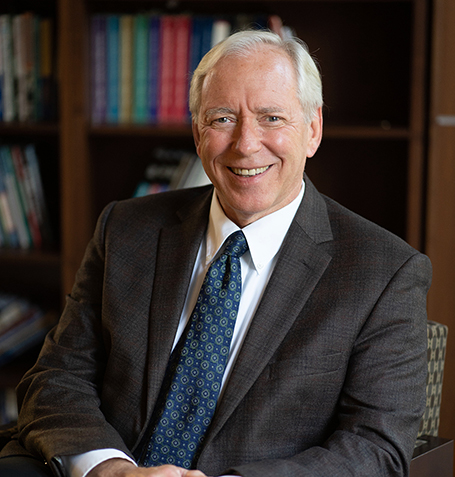 In addition to words, it is essential that we take specific and concrete actions to fundamentally change a system that let such an outrage happen. The Upjohn Institute since its founding in 1932 has existed to help people overcome barriers that prevent them from getting and keeping good jobs. Those barriers include endemic racism and its devastating effects in schools, workplaces, the criminal justice system and too many other parts of life. We will continue to research the impacts of policies meant to help all workers and their families; to propose ideas to address economic hardship and resolve racial inequities; and to provide skills training, job search assistance and other services to lift people up in our own and other communities.
And we must start within our own house. Over the past two years we have begun to mandate equity and inclusion trainings for our employees. We are developing educational approaches to address issues of racism, equity, and inclusion to sustain an environment where all our employees feel valued and supported. Identifying and acknowledging the consequences of both intended and unintended racism are small but important steps. We recognize the vital importance of addressing and correcting historical wrongs and are working to ensure the representation of people of color at every level within our Institute.
Since the day I arrived in Kalamazoo just over one year ago, I have been impressed with the dedication and passion that so many individuals and groups bring to improving the lives of our residents. The Upjohn Institute is proud to stand alongside our many local and state partners to help meet this challenge. While there is much, much more to be done, I have an enduring faith and optimism that we can, we must, and we will succeed.
Mike Horrigan
President
---