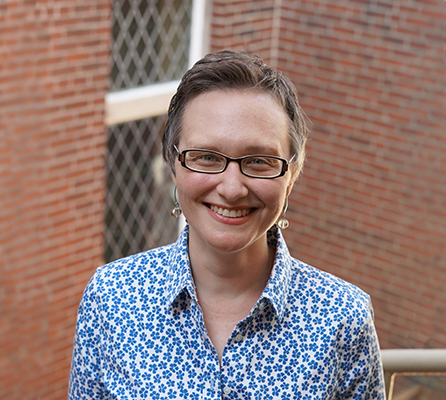 Events at Brookings and Harvard mark launch of book co-edited by Upjohn Institute's Beth Truesdale
On average, Americans live longer and healthier lives than they did when Social Security was created in the 1930s, and the idea that longer lives should translate into longer working lives has become the mainstream policy.
But according to a forthcoming book edited by Lisa F. Berkman, director of the Harvard Center for Population and Development Studies, and Beth C. Truesdale, a research fellow at the Upjohn Institute, the idea that Americans will universally be able to work longer is simply wrong. They argue that precarious working conditions, family caregiving responsibilities, poor health and age discrimination will make it difficult or impossible for many to work longer, especially those in lower-wage jobs.
"Overtime: America's Aging Workforce and the Future of Working Longer" (Oxford University Press, September 2022), presents new research from leading scholars across economics, sociology, psychology, political science and epidemiology to provide a deeper understanding of the future of work, retirement and aging.
In the book, Berkman and Truesdale explain how social and economic inequalities shape people's capacity to work, the skills and resources they have, the discrimination and other challenges they face and the benefits that may come from working longer. They argue that if the United States wants to make working longer a healthy reality in the future, policymakers must level the socioeconomic playing field for young and middle-aged workers. Investments in better jobs today will lead to more secure retirements tomorrow.
At the same time, we need a renovation of our retirement systems, the editors say, to provide financial security for all Americans as they age. Social Security, the backbone of our nation's retirement system, needs a sustainable financial footing. And, as more Americans engage in nonstandard or contract work, policymakers should also implement a universal, automatic and portable retirement savings plan as a complement to Social Security.
Berkman and Truesdale discuss the book at in-person events this fall that will also be webcast: at the Brookings Institution in Washington D.C. on September 21 and the Harvard Center for Population and Development Studies on October 6. More information is at the "Overtime" website.
Advance praise for Overtime:
 "Berkman and Truesdale brilliantly reframe an essential policy question: Should we promote working longer? Convening experts across the social sciences, this volume illuminates growing inequalities and pushes us to consider the current realities for younger workers in assessing this question. "Overtime" provides an innovative, compelling, and critical perspective on modern work."
— Erin Kelly, director of MIT's Institute for Work and Employment Research.
About the editors:
Berkman is an internationally recognized social epidemiologist whose work focuses extensively on social and policy influences on population health and health equity. Her research focuses on understanding inequalities in health related to working conditions, social and economic policies, and social networks and isolation. She is the Thomas D. Cabot Professor of Public Policy, Epidemiology, and Global Health and Population at the Harvard T.H. Chan School of Public Health.
Truesdale is a sociologist whose research focuses on inequalities in work and aging, the future of retirement, and the effects of social institutions and public policies on Americans' well-being. In addition to her work as a research fellow at the Upjohn Institute, she collaborates with Berkman as a visiting scientist at the Harvard Center for Population and Development Studies. More information on Truesdale and her research is at her Upjohn staff page.
---