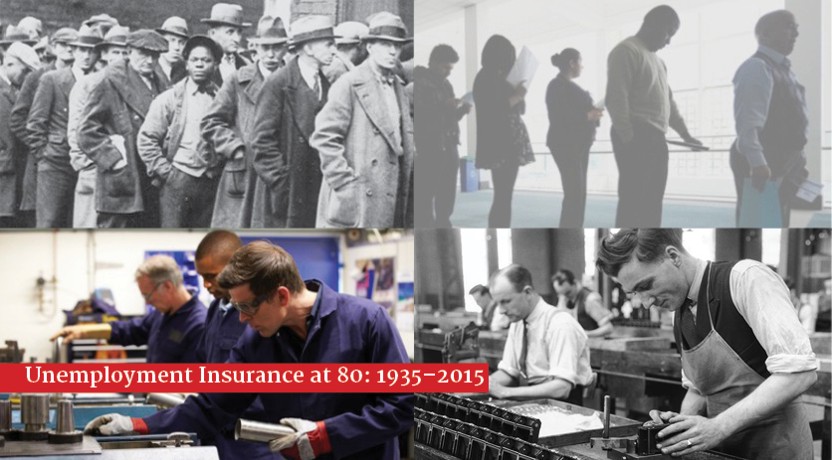 Unemployment Insurance (UI) is a state-federal program established in 1935 to insure workers against brief spells of involuntary job loss.
In most states, eligible workers may receive up to 26 weeks of regular benefits. During periods of high unemployment, such as the Great Recession, extended benefits are available. In recent years, critics have argued that UI is outmoded because it does too little to address the problems faced by dislocated workers and tends to exclude workers who do not have a traditional full-time, full-year work history, particularly low-wage women. But supporters of UI argue that not only does UI provide the needed assistance to tide jobless workers over until hiring picks up, it also serves to stimulate the economy by pumping more money into the system.
Through independent and collaborative research, the Upjohn Institute continues to seek greater understanding of the best ways to replace income lost through unemployment and to promote speedy reemployment.
In coming weeks this space will be occupied by features related to UI including the growing use of short-time compensation, how the SNAP and UI programs interacted during the Great Recession, the latest trends in UI financing, and how the American Recovery and Reinvestment Act helped the UI system meet the challenges posed by the Great Recession.
---